ISLA DE SALSA 2023
- World Beat Festival -
Sunday, August 27th, 2023
at Nokonoshima Campground (Fukuoka)
Announcement
ISLA DE SALSA will be back this summer after 4 years!
The legendary orquesta known as the "Cuba's musical bullet train"
Juan Formell y LOS VAN VAN
Returning to Japan with a total of 16 members!
This summer, VAN VAN whirlwind is coming again!
ISLA DE SALSA, which has been refraining from holding events since 2020 to prevent COVID-19 infection, will return to Nokonoshima this year!
The legend of the Caribbean, LOS VAN VAN, will wow crowds at the 24th ISLA DE SALSA with exciting and infectious rhythms. The 16-member LOS VAN VAN will come back to Japan with a sharpened, more contemporary edge under the musical direction of master drummer Samuel Formell, heir to the Van Van dynasty after a thirteen-year absence.
Full lineup, ticket and more details will be announced soon.
Our festival
What's ISLA?
This festival started the same year NPO Tiempo Iberoamericano was established in 1997. As a major musical event on the local calendar, it is not exclusively focused on being a salsa event, but instead extends the original meaning of the word salsa, or sauce. In this case, it is a rich sauce, that through a mutual blending of understanding rises above the diverse cultures and characteristics or 'flavors' of its individual elements, creating the possibility of a new whole when brought together. This is the cross-cultural concept of this festival. In today's world of rapid digitalization, it is a goal of Isla de Salsa to create an experience where people can feel the warmth of one another. In a general sense however, it is the insistence on the basic human and personal level of interaction that enables Tiempo to create a friendly environment for cultural exchange that extends beyond the common divisions of race, gender, age and nationality.
Over the past 23 years, many renowned international and local budding artists have participated in this festival, joined by people from near and far. The festival attracted 4,700 people in 2009. The center has brought wonderful artists to perform not only in Kyushu and in other parts of Japan, but also overseas on extended tours through our network. It has managed, for instance, the tour of Los Van Van at the Sydney Opera House and produced the Asian Pacific Tour of El Gran Combo for their 50th anniversary tour. This kind of cultural exchange, regardless of differ- ences in languages, nationalities and cultures, reflects the heart of Tiempo Iberamericano. At the 2009 Isla de Salsa, we were honored to welcome multi-grammy winner Juan Luis Guerra as his debut in Asia.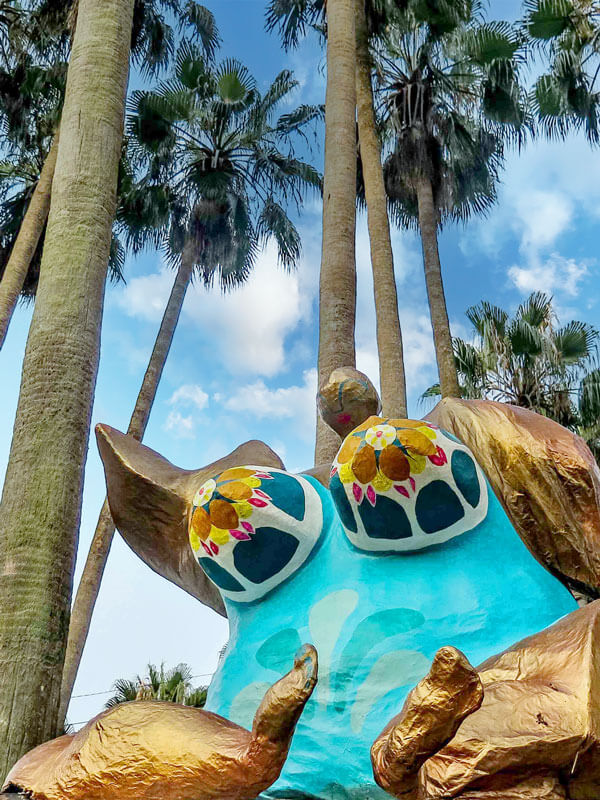 Dance and enjoy 8 hours
non-stop performances on 3 stages!
Beach, mojito, great food and best music!
Performances
8 hours non-stop performances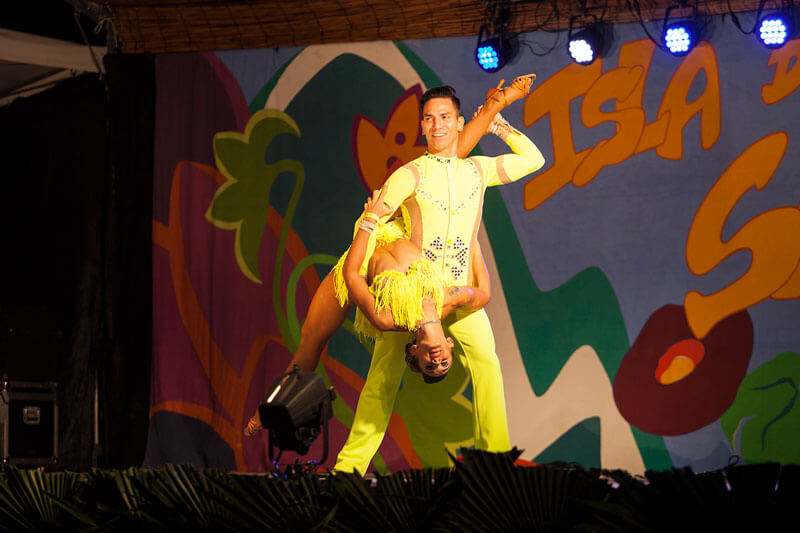 Dance Performances
Exiting performances
by internacional dancers!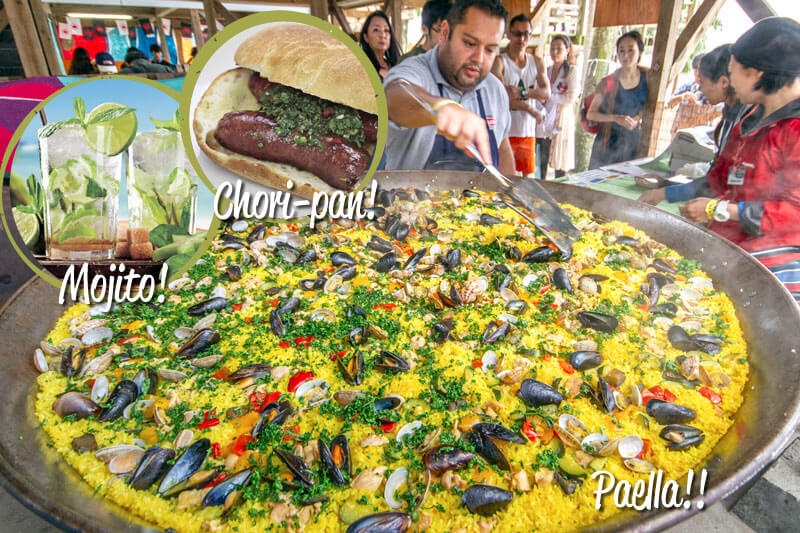 Latin Flavor
BBQ on the beach, big paella,
chori-pan, mojito, etc.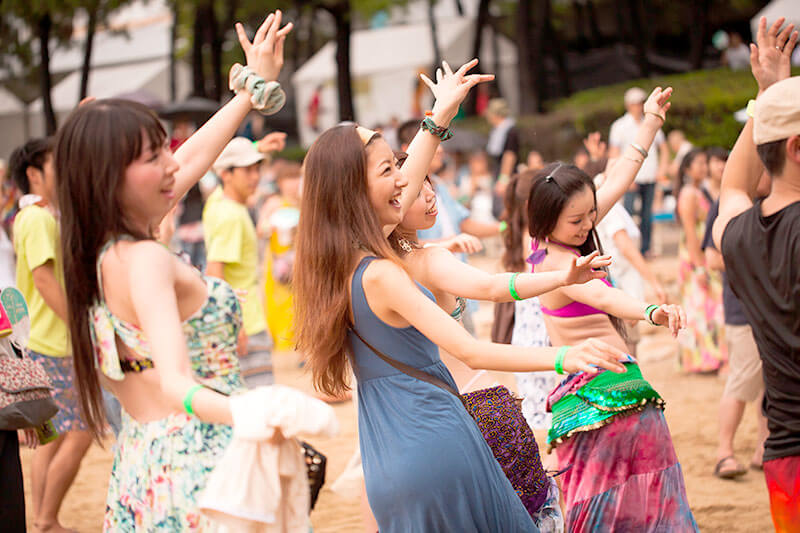 Dance Lessons
Dance and Music instruments
workshops by artists.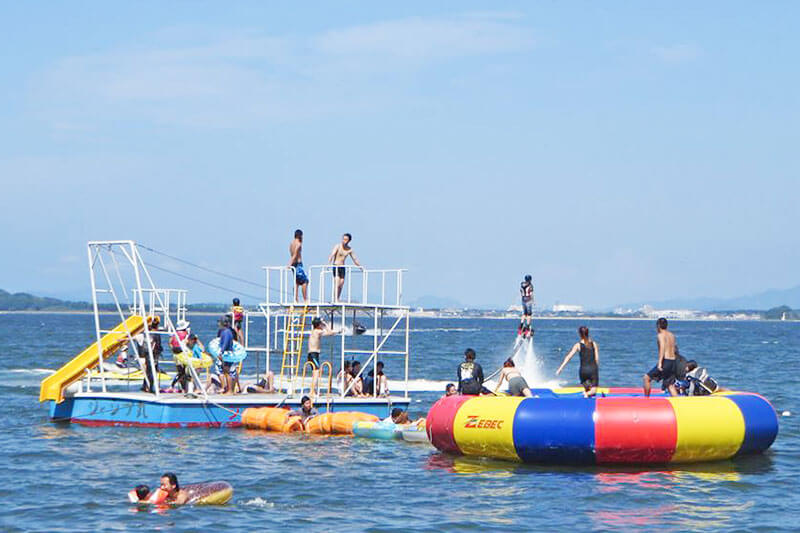 Sea-Games
Water trampoline and slide!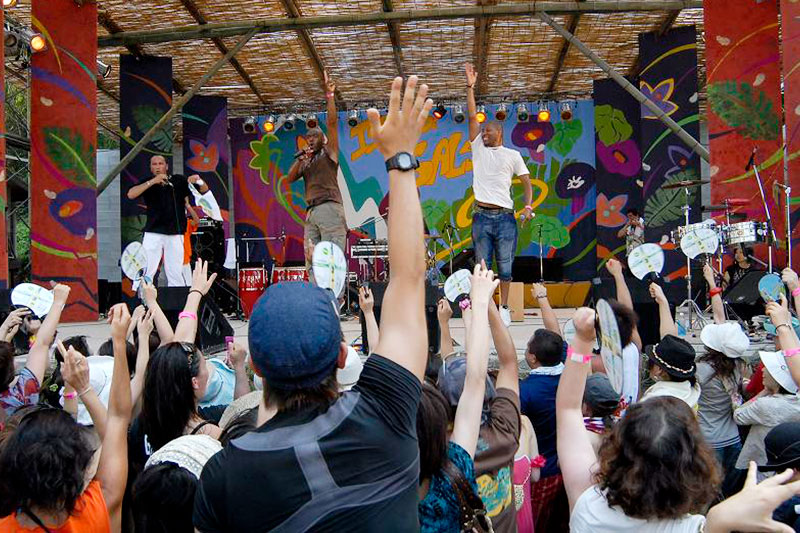 Dance dance dance!
Enjoy dancing to the performances
of various bands.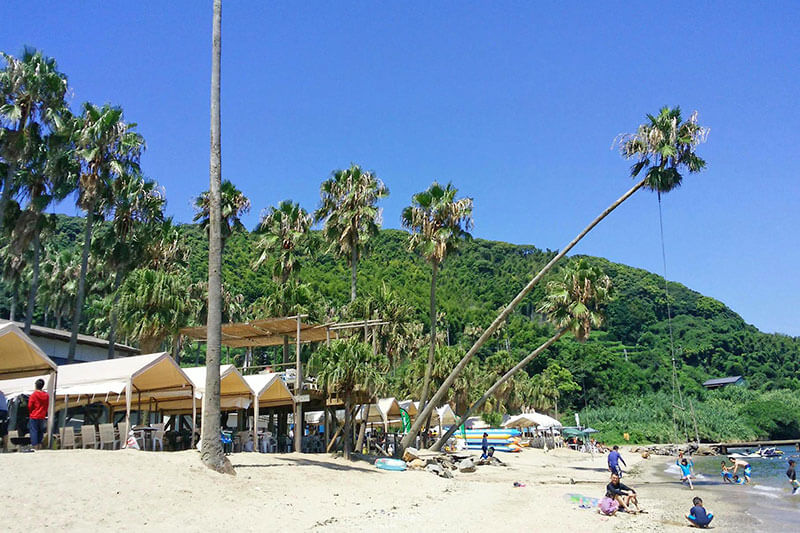 Shaded Areas
Perfect for All Ages!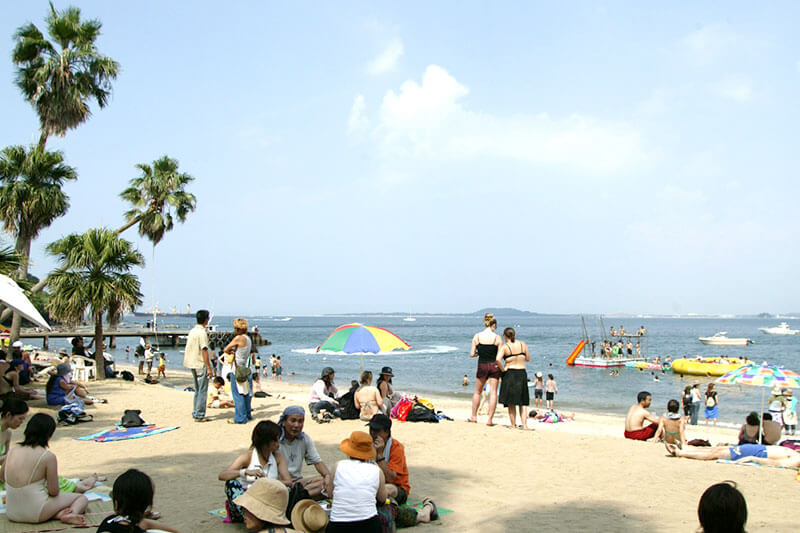 Sun and Sand
Sun bathing listening to
music by top artists!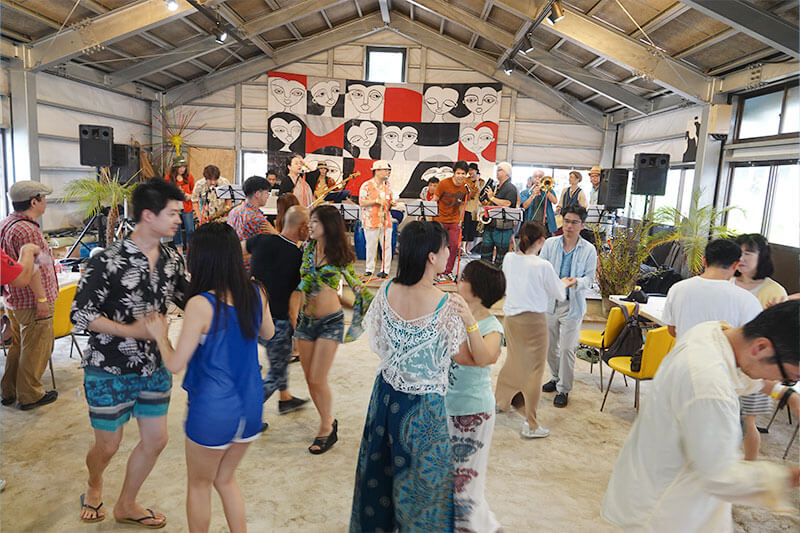 Beach house
Dance and music performance
at beach house.
Do you remember?
ISLA Highlight
For 23 years, we have enjoyed "salsa" made from many cross-cultural exchanges.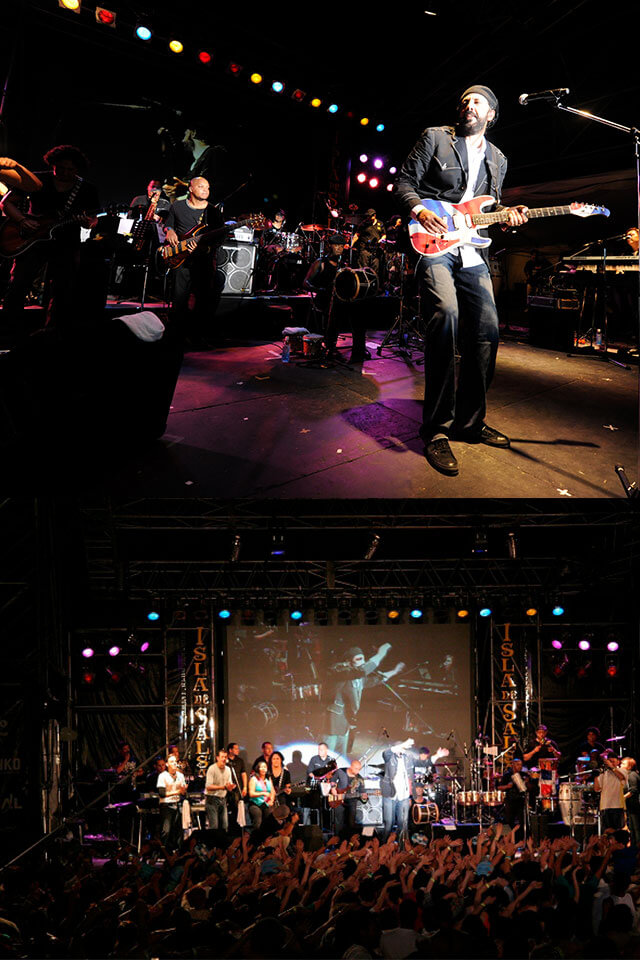 Juan Luis Guerra
ISLA DE SALSA 2009
The only king of Bachata Juan Luis Guerra made his debut in Asia.
Bachata en Fukuoka
JUAN LUIS GUERRA
"Bachata en Fukuoka", which Juan Luis Guerra composed describing the memories of Fukuoka, won the Latin Grammy Award for Best Tropical Song.
Sukiyaki Song by CALLE REAL
ISLA DE SALSA 2011
CALLE REAL dedicated the world-renowned Japanese song "Sukiyaki Song" together with singer-songwriter Isamu Shimoji to the victims of the Great East Japan Earthquake. This act of solidarity was one of the most exciting moments in the history of ISLA.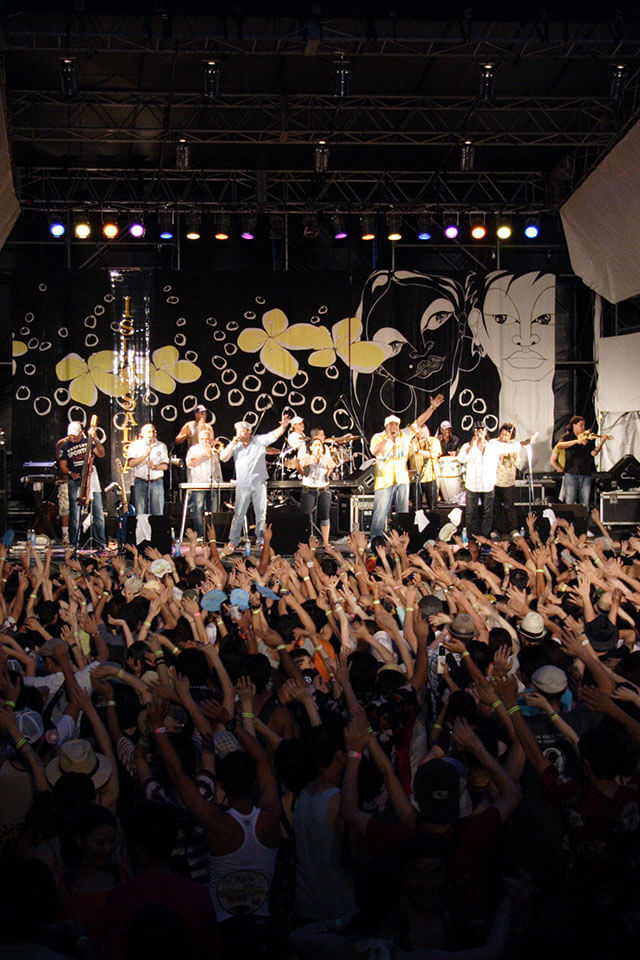 Los Van Van
ISLA DE SALSA 2011
In 2010, "¡Vívela Japón! Salsa Tour" expanded to Asia Pacific, bringing the legendary Cuban salsa orchestra "Los Van Van" to three Australian cities, including the Sydney Opera House.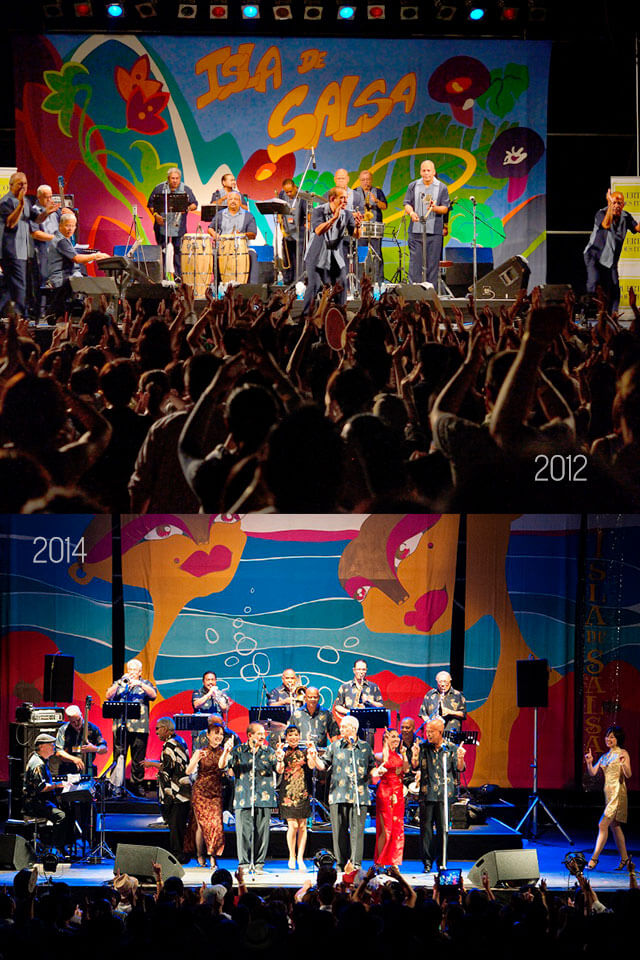 EL GRAN COMBO
ISLA DE SALSA 2012
Isla de Salsa was one of the historical stages of the world tour of 50 concerts around the world commemorating the 50th anniversary of the legendary classical salsa orchestra "El Grand Combo".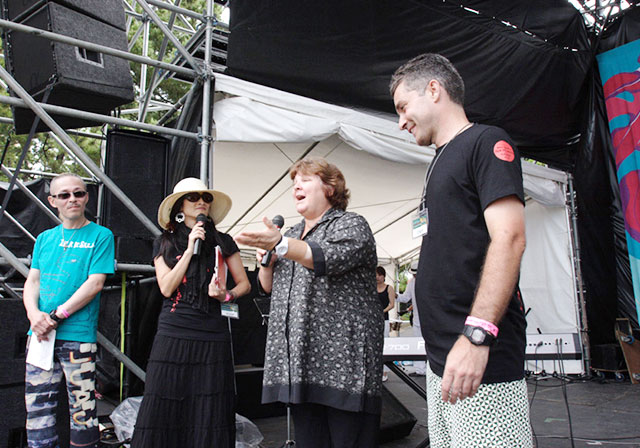 Aleida Guevara
ISLA DE SALSA 2011
Aleida Guevara (Che Guevara's eldest daughter), who visited Japan to attend the Peace Memorial Ceremony in Hiroshima and Nagasaki, was present at Isla de Salsa.
14 years trajectory
ISLA DE SALSA 2011
A video created to commemorate the 15th anniversary of Isla, remembering the festivals for 14 years.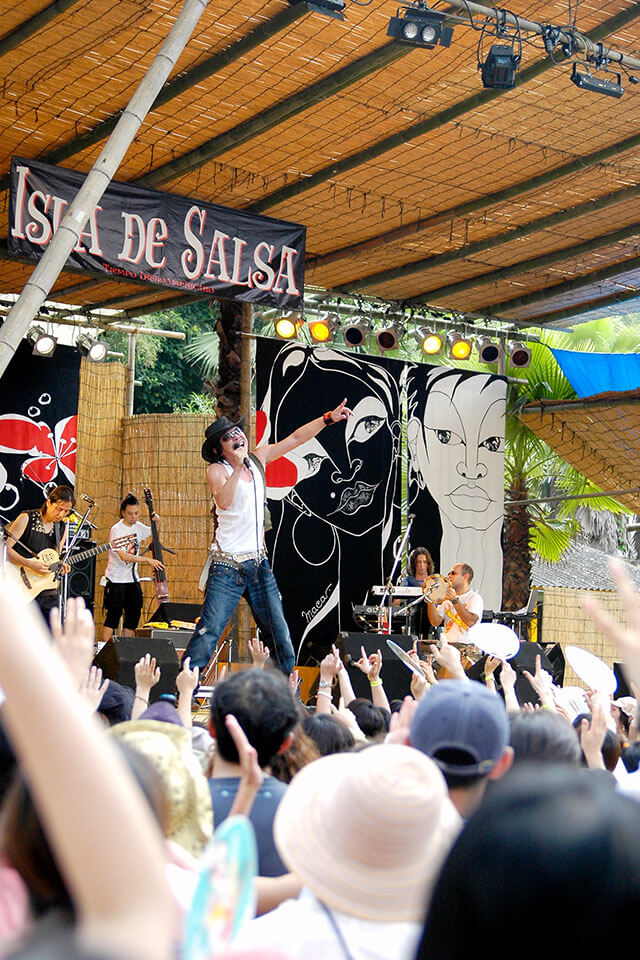 GANGA ZUMBA
ISLA DE SALSA 2004
Kazufumi Miyazawa, the vocalist of THE BOOM and the top-tier Japanese artist in Japan, unleashed the euphoria of fans.


(NPO Tiempo Iberoamericano)
3F Daimyo11511 Bldg., 1-15-11 Daimyo,
Chuo-ku, Fukuoka 810-0041
092-762-4100
isla@tiempo.jp
Mon. - Fri: 12:00 - 22:00
Sat and Sun: 12:00 - 18:00